Last Updated: April 3, 2021, 1830 hrs
BCAS, which comes under the ministry of civil aviation, is the regulatory authority for civil aviation security in the country and on Wednesday gave its clearance to the Noida International Airport to be developed in Jewar.
The UP government has also approved a proposal for land acquisition for the second phase of the project, officials of Gautam Budh Nagar administration said.
SP Goyal, additional chief secretary to UP chief minister tweeted, "The security clearance and vetting for Phase I of the Noida International Airport has been received from BCAS also, and has already been received from the other regulating authorities"
As per the master plan a total of 1,334 hectares were acquired for the first phase of the airport which will be developed in four phases. For the second phase, 1,365 hectares will be acquired, while 1,318 hectares for phase 3 and 735 hectares for phase 4 will be acquired.
Balram Singh, ADM (land acquisition) GB Nagar, said that the UP government has approved the proposal for acquisition of land for the second phase. "The government also released ₹1,084 crore for the second phase of land acquisition. The administration will soon conduct a social impact assessment study and then start the land acquisition for phase 2," he said.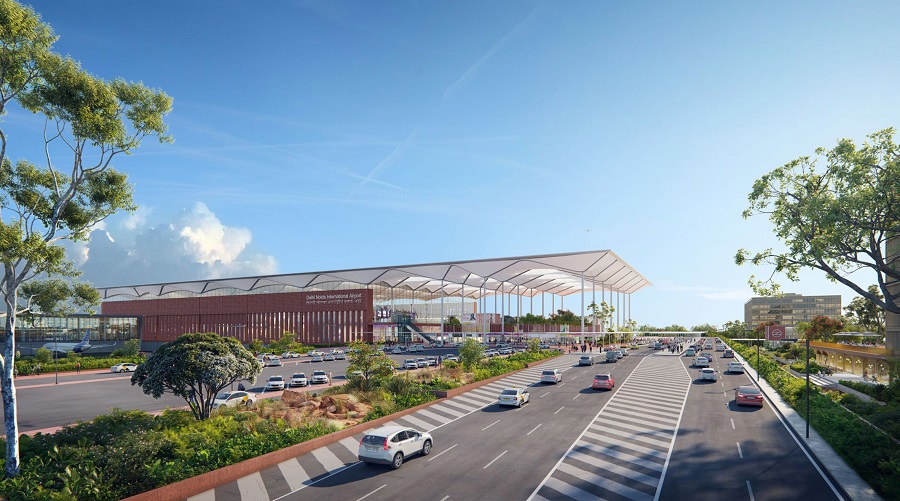 Yamuna Expressway Industrial Development Authority (Yeida), which is the nodal agency to monitor the project, has started preparations for the foundation programme of the airport. Yeida officials they are on the wa to hier agency for organising the inauguration, bhoomi poojan, and cultural programmes. However, the date of the foundation programme is yet to be announced.
Swiss company Zurich Airport International AG has been selected as the concessionaire for developing the international airport at Jewar. In total, the airport is projected to have five runways when it is developed to its full capacity over a total of 5,000 hectares of land. There will be two runways in phase 1 and the airport is expected to become operational by 2023-24. And developing the airport will involve an estimated cost of ₹ 29,560 crore