Last Updated: March 04, 2021, 1424 hrs IST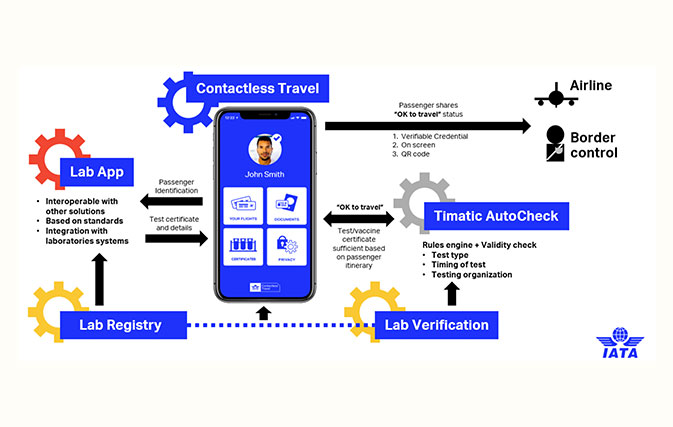 To standardize the pandemic process at airport across the globe IATA (International Air Transport Association) has come up with an idea of IATA Travel PASS, which will be a mobile App to help passenger securely manage their travel inline with different Govt requirements of test and vaccines.
This process will cut down all the paper works which takes a lot of time after passengers gets disembarked at a destination and will help in avoiding fraudulent documentation. The pass will have four open and interoperable modules
Global registry of health requirements
Global registry of testing/ vaccination centres
Lab App
Contactless travel app
The last one will help create a digital passport, receive test and vaccination certificates and verify that they are sufficient for their itinerary, and share testing or vaccination certificates with airlines and authorities to facilitate travel.
The planned date is still not confirmed to launch the IATA Travel PASS but there is a great possibility of it launching end of this month. The International Air Transport Association (IATA) has around 290 airlines as members, including Air India, Vistara, IndiGo and SpiceJet.